Jake Kaplan got his start in the early 1940's with a used tire and no money. He sold it; then sold a few more and eventually picked up a used car. He sold the car and then bought another and thus Jake got his start in the used car business.
In the 1950's Jake raced competitively in Allard's, Alfa Romeo's, Corvette's as well as the Jaguar C-Type, D-Type and XK120 at some of the most famous historical races such as the International 12-Hour Grand Prix at Sebring, National Hunter, SCCA's Regional Suffolk County, SCCA's National Westover, Watkins Glen Grand Prix and the Nassau Trophy Race.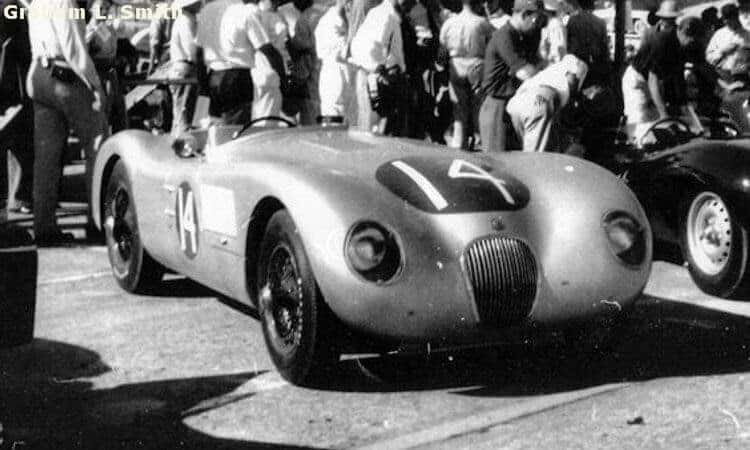 In the 1960's Jake decided to focus his business on the British and became one the countries first franchised Jaguar dealers opening his showroom on Elmwood Avenue in Providence. Throughout the 60's, 70's and 80's, Jake Kaplan's provided a level of service and customer satisfaction that was above and beyond what anyone would expect. Luxurious amenities such as free pick-up and delivery, loaner cars, and complimentary car washes with service just to name a few and long before they were considered normal in the industry. Jake Kaplan quickly become one of the country's best Jaguar dealers.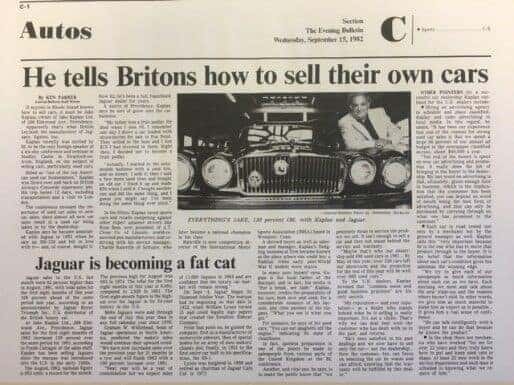 When Land Rover decided to enter the US market in the 1987, Jake Kaplan's was logically appointed as one of 25 original franchised dealers in the country. Since that time, the brand has converged with Jaguar to become a staple of our business.
In 1991, Jake was succeeded in the business by his daughter, Sheree Kaplan-Allen who successfully relocated out of the old dealership on Elmwood Avenue in Providence to our current, luxurious new home on Route 2 in Warwick. Our state-of-the-art facility opened in 2001 and was just what was needed for two brands that have showed such incredible growth these past years.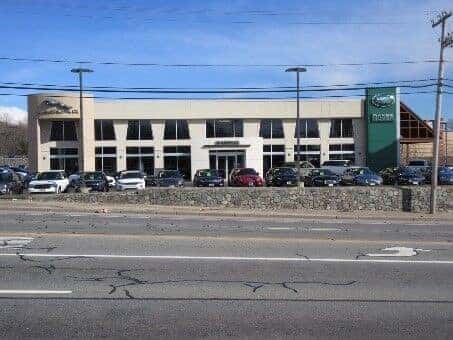 After 54 years serving the Rhode Island market, Sheree was rewarded for her superior performance as a Jaguar and Land Rover dealer by being granted a new point in Norwood, MA.
Jaguar Land Rover Norwood opened in 2006 and is currently ranked in the top ten nationally in both new Land Rover sales and new Jaguar sales. Norwood is also #1 in sales volume in all of New England for both brands.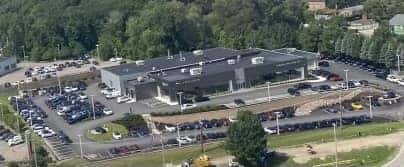 Continuing the family tradition, Sheree's son Eddy has been working in the business full-time since 2013. He is mainly stationed in the Norwood location, but is actively involved with the entire family of dealerships.
In 2015, we added Milford Subaru to the Kaplan family. Subaru is a staple brand in New England and a great addition in the Nashua/Manchester, NH area. Since opening, Milford has been a constant winner of Subaru's annual Presidents' Award and has been heavily involved in the local community.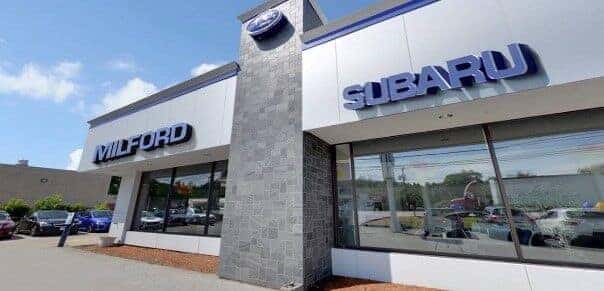 In 2016, Sheree added another store to the Kaplan family, and a second store in New Hampshire. Mercedes-Benz of Portsmouth, formerly Holloway Mercedes, was a great addition to the group. Mercedes-Benz is a very prestigious brand and a great option for our customer base to choose from. Mercedes-Benz of Portsmouth jumped right into the Seacoast area and earned Mercedes-Benz's prestigious "Best of the Best" award in its first year in operation. It was also one of 2 stores in the country in 2017 to win the award in all five categories!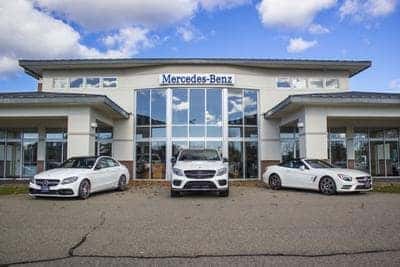 In December of 2021, Kaplan Auto Group added a third location in New Hampshire and fifth overall! Rochester Toyota in Rochester, NH has been family owned since 1975 and we look forward to continuing the family tradition now that it is under the Kaplan umbrella. The Toyota brand is a world-famous manufacturer of high-quality, high-value cars and trucks that set the standard for long-term resale value and durability! This is a great addition to our already diverse lineup!



We pride ourselves on being family owned and operated and promise to deliver the finest automotive experience available in the northeast. From the sales staff to our service and parts associates, our entire team is committed to providing the level of customer care, service and attention to detail that has made Jake Kaplan's a New England legend since 1952!